Suggested Reading
Looking for something new to read? Sign up for our Teen Scene eNewsletter and keep up-to-date with newly published teen books or check out these book lists and sites for some great suggestions


BOOK LISTS:
2020 PRINTZ AWARD WINNERS:
The Beast Player by Nahoko Uehashi

Orphaned Elin learns to use her ability to communicate with animals as she navigates through political unrest. The beauty and power of the natural world are at the heart of this captivating, nimbly translated Japanese fantasy. 

An eBook/eAudio of The Beast Player is also available on OverDrive!




Laura Dean Keeps Breaking Up With Me
by Mariko Tamaki 


Freddy is enamored with the magnetic Laura Dean, but their on-again, off-again relationship is far from healthy. Through soft-hued illustrations and cinematic scope, this graphic novel captures the intoxication of teenage love and the search for identity. 

An eBook/eAudio of Laura Dean Keeps Breaking Up With Me is also available on OverDrive!





Ordinary Hazards by Nikki Grimes

Grimes' verse memoir traces her development through a tumultuous childhood as she finds her voice as a powerful storyteller. Themes of family, belonging, and identity combine to tell a story of faith and resilience. 

An ebook/eAudio of Ordinary Hazards is also available on OverDrive!


Where the World Ends
by Geraldine McCaughrean

In 1727, a group of men and boys from St. Kilda sail to a remote sea stack on a fowling trip, only to find themselves stranded. McCaughrean's exceptional tale evokes the harsh beauty of its setting and the warm humor of its characters.

An eBook/eAudio of Where the World Ends is also available on OverDrive! 

2020 Printz Winner

Dig by A.S. King
Five teenagers' disparate lives weave together, unveiling long-buried secrets within a complex shared history. King's surrealistic narrative confronts themes of white privilege and its dark legacies. An eBook/eAudio of Dig is also available on OverDrive!

RECOMMENDED WEBSITES: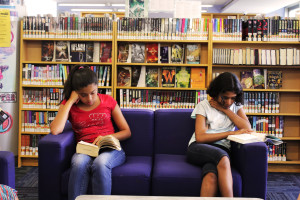 Teen Book Finder App
YALSA's Teen Book Finder App is a free online database that helps teens, parents and library staff to access over 3,000 YALSA's titles.

YALSA Teen Book Finder
Search up to 4,000+ books, audiobooks and film's from selected YALSA's book awards and titles.
YA Books Central
YA Book Central is an online site that allows people to share their thoughts about books through negative or positive reviews.
YA Reads
Read book reviews focusing on Young Adult fiction.
Reading Rants
A blog where teens can respond to reviews and add their own thoughts about books. This blog includes a detailed booklist for teens who need suggestions on their next good read. 
Novel Novice
A site dedicated to showcasing Young Adult literature, encouraging reading and promoting education.
YARN: Young Adult Review Network
Aspiring teens can post and read short stories written and produced by fellow teens. YARN is an award-winning literary journal that publishes original short fiction, poetry, and essays for young adult readers, written by well-known, and new authors.  
No Flying No Tights
Creator Robin B. created No Flying No Tights as a way to broadcast his opinions and reviews to the world specially directed towards teens and others who may be involved with teens. 
We Need Diverse Books
We Need Diverse Books is a non-profit organization that advocates essential changes in the publishing industry to promote literature that reflects the lives of young people so they can see themselves in the pages of the book. 
Guys Lit Wire
Guys Lit Wire is an online site that recommends books for teenage boys. This site includes books from a boys POV, or graphic novels that might lure in reluctant readers.
Read Kiddo Read
Read Kiddo Read includes books for all kids and ranges from many different reading styles and includes reviews from parents.
Teen Ink
Teen Ink is a national teen magazine, book series, and website devoted to teenage writing, art, photos and forums and is devoted to helping teens share their own voices.