Music Collection
Music at the New Rochelle Public Library
In addition to books, the New Rochelle Public Library is one of the few libraries in Westchester County that continues to maintain and develop a wide range of recorded music on compact disc as well as a large print music collection. The library's extensive music collection is located on the third floor. 
The Bliss Music Center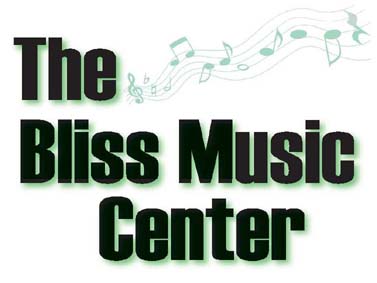 The Bliss Music Center, named in memory of Milton Bliss, contains a broad collection of music on compact disc (over 4000 titles) that includes classical, jazz, folk, Broadway, big band, popular, country and international selections. New titles are added to the collection regularly.
Medici TV



A video streaming service for music that includes legendary performances, unmissable live events, behind-the-scenes documentaries, and so much more. In addition to the classical offerings, the service includes an extensive jazz catalog. All you need is your New Rochelle Library Card to

access this great resource here.



Print Music Collection
The print music collection is designed to promote the activities of amateur and student musicians in the New Rochelle community. The collection of over 2,500 titles includes a wide variety of musical genres and styles from classical to contemporary. Areas of focus include piano/vocal/guitar editions of popular music releases, vocal selections from popular Broadway shows, operas and large orchestral works in full score, as well as classical piano works from the standard repertoire and arrangements for easy piano. Additionally, there is a modest collection of music for small string and wind ensembles as well as solo instrumental repertoire such as that used for performance in the New York State School Music Association (NYSSMA) annual music festival. 
The collection has been reorganized to facilitate browsing. Click
here
to view music score classifications. 
Louise Edeiken Score Collection
In 2022 Louise Edeiken, a retired music teacher and highly accomplished singer and actress with a notable career in musical theatre and opera, donated
nearly 200 items
to the New Rochelle Public Library. Ms. Edeiken had accumulated a significant collection of music over the years for her teaching studio, personal and professional use. The donation consists primarily of musical theatre scores, vocal selections, and composer anthologies, in addition to several audio CDs and DVDs.
Hoopla Digital Music
New Rochelle Public Library card holders have access to the
hoopla
streaming music service. In addition to using the hoopla app, patrons can stream music through their Roku devices and by using Apple CarPlay or Android Auto.